Looking for a creative way to celebrate the season? Or a fun family activity to keep the kids busy over the holidays? Crack Pot is happy to be offering Paint-at-Home pottery kits!
Choose your pieces from the photos below, then pick up to 4 paint colours per piece using our pictured colour chart. Each kit includes your pieces, paints, a sponge, painting instructions, two brushes per piece, and a wooden skewer for decorating! Once you've made your choices, go ahead and fill out our online order form.
You can choose either curbside pickup or delivery to your home within 15km of the studio. There is a $5.00 fee for delivery orders. For delivery, please place your order with 24 hours notice. Once you're done painting, come by the studio any time we're open to drop off your completed pieces. We will fire them free of charge.
We are open for curbside pickup, drop off or in-store purchase (click here for our studio hours). Please call the studio at 905-338-1358 when you arrive!​
We deliver in the mornings on Tuesdays, Wednesdays, Fridays and Saturdays.
If you have any questions, or would like to order a piece not shown, please email us at crackpotoakville@gmail.com.
Looking for some inspiration while painting your piece? Check out our painting gallery to see some examples!
Thank you for supporting Crack Pot – Happy painting!
Group A ($20 figurines)
Group B ($22 items)
Group C ($24 items)
Group D ($26 items)
Group E ($28 items)
Group F ($30 items)
Group G ($32 items)
Group H ($34 items)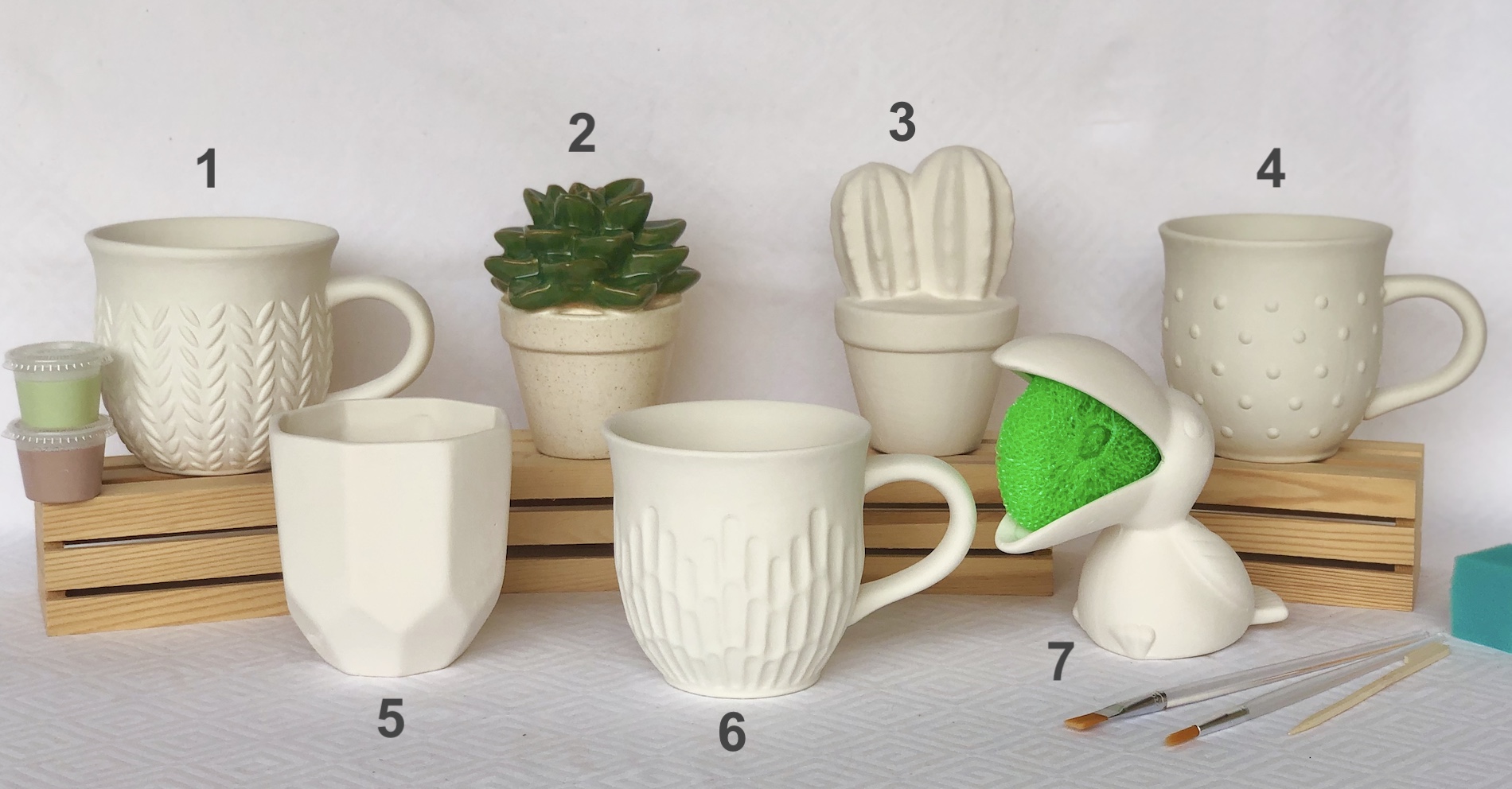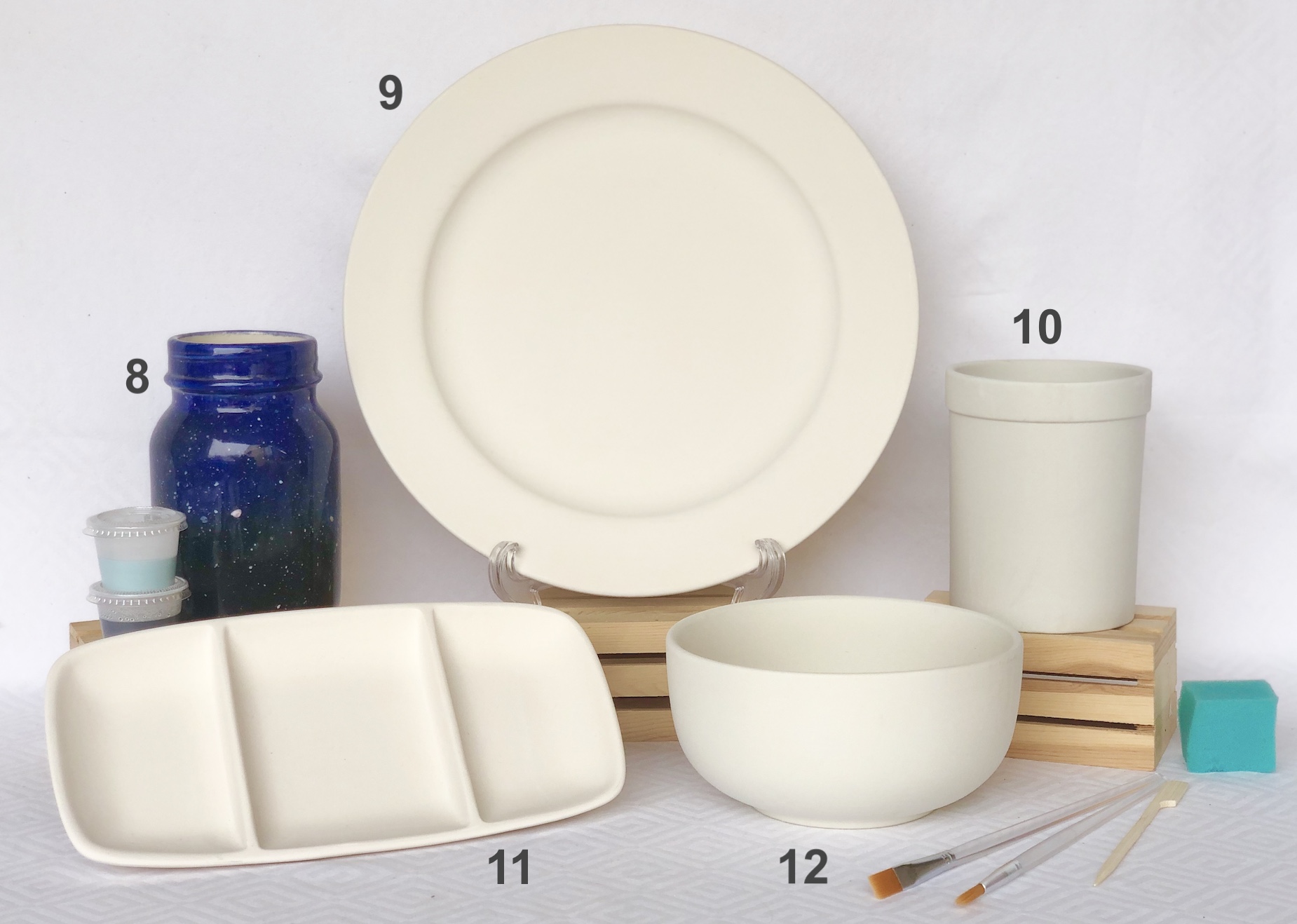 Group I ($36 items)
Group J ($42 items)
Group K ($58 items)
Paint Colours
Choose up to 4 paint colours per piece! Check out our painting gallery for inspiration.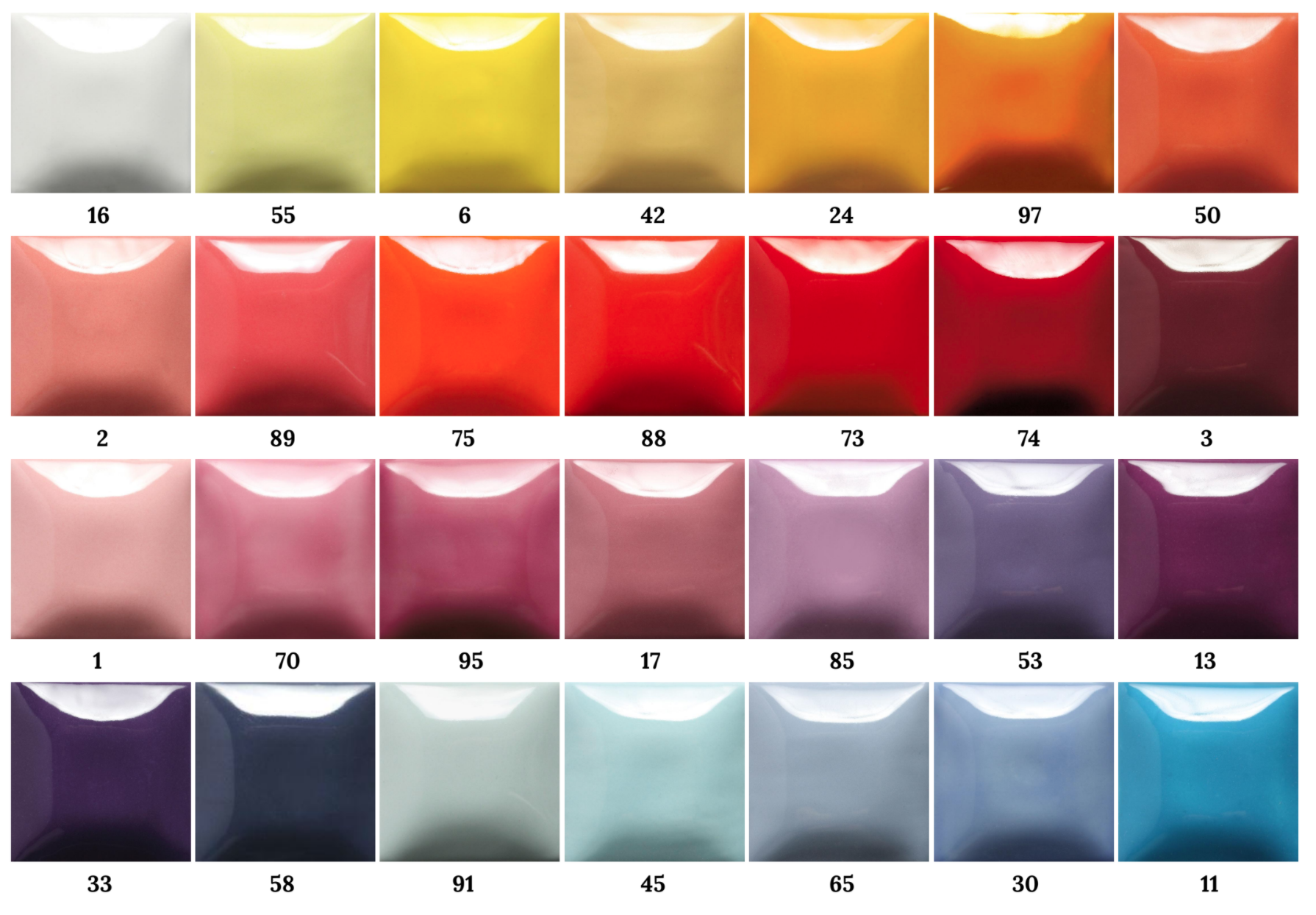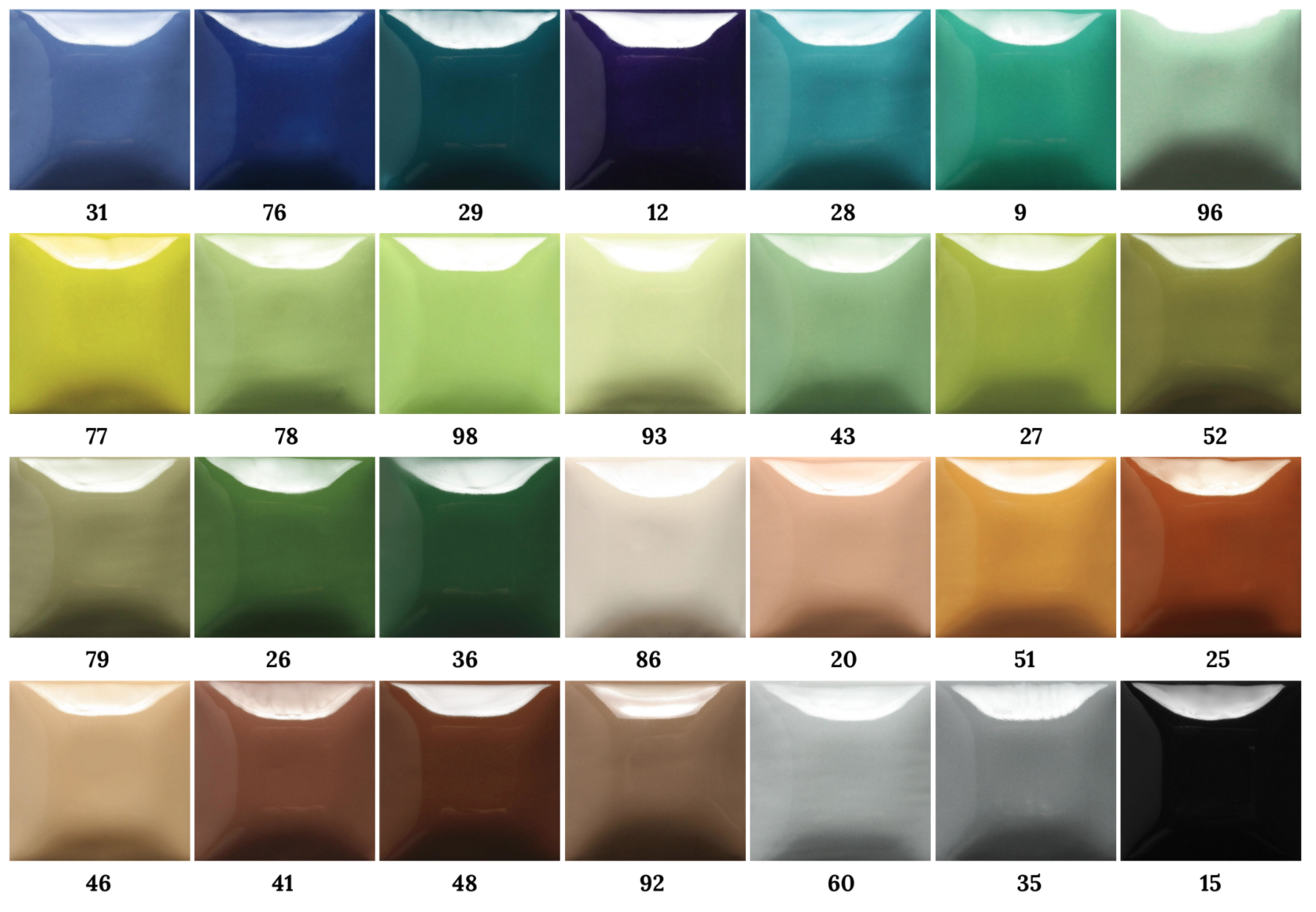 Order Online Now